We look forward to welcoming you to the 42nd Annual Conference of the International School Psychology Association which will be held in a HYBRID FORMAT this year in Nicosia, Cyprus! As the conference dates are approaching, we would like to share with you some important information.
CHANGE OF VENUE FOR THE ONSITE/IN-PERSON COMPONENT OF THE CONFERENCE
ISPA 2021 WILL BE HELD AT THE STATE OF THE ART FACILITIES OF THE UNIVERSITY OF CYPRUS IN NICOSIA, CYPRUS that will maximize the hybrid experience for both onsite/in-person and online/remote participants.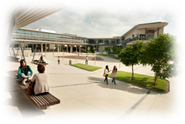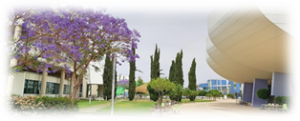 ACTION REQUIRED FOR PRESENTERS! REGISTRATION DEADLINE IS APRIL 30TH 2021
DON'T MISS THE OPPORTUNITY TO DISSEMINATE YOUR WORK TO AN INTERNATIONAL AUDIENCE. A completed registration of at least one author as presenter at the Conference and payment received by April 30th 2021 is required for the entry of an accepted paper in the Conference Program and the Book of Abstracts.
Chairs/Co-Chairs of ISPA Committees, Task Force and Interest Groups (CTFIG) who wish to schedule an Annual Meeting of their Committee/Group during ISPA 2021 will need submit an online request for a time slot by APRIL 30th 2021 in order to be included in the program
REGISTRATION: EARLY FEES, ROLLOVERS, AND FLEXIBILITY TO UPGRADE AND DOWNGRADE OPTIONS
REGISTER EARLY FOR ONSITE/IN-PERSON OR ONLINE ACCORDING TO YOUR NEEDS AND TAKE ADVANTAGE OF THE REDUCED FEES (applies until 11:59pm E.T 15 May 2021).
Registrations from 2020 have been rolled over to 2021. Paid registrations from ISPA 2020 are valid for ISPA 2021 and no other action is needed. Only completed registrations count towards the presenters' and reduced early fee deadlines so this is the time to settle payment and invoices in case of incomplete registrations. If you are unsure about the status of your rollover registration you can check by logging in to your existing conference account or you can contact the ISPA 2021 secretariat .
Presenters and others considering travelling to Cyprus for the onsite/in-person arrangements but not feeling yet comfortable making such plans given the current situation, are encouraged to proceed with completing their registration for "Online" attendance. Organizers will provide these attendees with the opportunity for a REGISTRATION UPGRADE to "Onsite/ In-Person" (with the Early Fee) up to June 30th, 2021.
Likewise, organizers will provide attendees who pay for "Onsite/In-Person" registration with the opportunity for a REGISTRATION DOWNGRADE to "Online" (with the Early Fee) up to June 30th, 2021 with a full refund of the difference.
LIMITED NUMBER OF ONSITE/IN-PERSON REGISTRATIONS
DON'T MISS THE OPPORTUNITY TO EXPERIENCE ISPA 2021 IN-PERSON ONSITE IN NICOSIA. Only a limited number of onsite/in-person registrations will be made available due to venue capacity restrictions in order to stay in compliance with health and safety measures. A first-come-first-serve policy for completed in-person/onsite registrations will be applied.
NEW! GROUP REGISTRATIONS
For more information and support regarding special rates for group registrations of more than 10 participants from the same organization please contact the ISPA 2021 secretariat
INSTRUCTIONS TO PRESENTERS OF PAPERS AND POSTERS
As already announced, the presentations for all papers and posters will be asynchronous/pre-recorded with option for Q&A. Further to the acceptance notification you have already received regarding your submitted paper or poster proposal at ISPA 2021, please find below guidelines for uploading your pre-recorded presentation:
Guidelines For Paper Presentations
Guidelines For Poster Presentations
Precording Your Video Presentation Using Zoom
Special arrangements to facilitate communication and interaction between authors/ presenters and participants will be made and further details will be available closer to the conference.
INSTRUCTIONS TO PRESENTERS OF SYMPOSIUMS, ROUND TABLE DISCUSSIONS, WORKSHOPS, AND COMMITTEE MEETINGS
These sessions will be Synchronous broadcasted with live streaming in real time to be scheduled between about 2-8.30pm Nicosia time. Further details regarding the instructions and the schedule of synchronous sessions will follow closer to the conference.
NEW! LIMITED NUMBER OF REGISTRATIONS FOR THE SPECIALIZED PRE AND POST CONFERENCE ONLINE WORKSHOPS FOR CPE CREDIT
For an additional fee (on a sliding scale), participants can gain new knowledge and skills in specialized topics by taking advantage of eight exciting Pre And Post Conference Workshops (3 hours each) organized by ISPA and offered online this year via live streaming in real time. Participants can add UP TO FOUR different pre and post workshops to their registration. All workshops are offered by specialists in their area and are approved both by ISPA and NASP (National Association of School Psychologists) making them eligible for Continuing Professional Education (CPE) credit for USA based and other participants. A first-come-first-serve policy for completed Pre and Post Conference Workshop registrations will be applied.
NEW! EXTENDED DEADLINE FOR FINANCIAL AID TO ATTEND THE ISPA 2021 CONFERENCE IS MAY 31 2021
The Cal Catterall Fund was created by ISPA to provide financial aid for attendance at ISPA conference to those who might not be otherwise able to attend. More details regarding the fund, eligibility and selection criteria, and application procedure are available on the conference and ISPA websites.
PROGRAM
Follow the conference website for updates regarding an overview of an exciting and dynamic program in the weeks ahead.
TRAVEL
Cyprus is a popular tourist destination especially in the summer months and airlines typically announce additional flights in the spring. This year, in light of the special circumstances, additional flights are expected to be announced a bit later than usual (in May or even June). Check the Cyprus official travel information with frequently updated travel guidelines by the Ministry of Health if you are considering traveling to Cyprus to participate onsite.
Stay in touch with us by following the conference website. See you all at the conference.